When in-patient treatment just isn't an option, our intensive virtual out-patient program (IOP) is here to help you or your loved one overcome addiction and mental health. Our treatment program provides a comprehensive approach including counselling, psychology, addiction education, family care, and much more!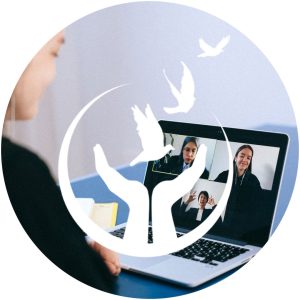 By attending our online program, you are able to receive the same treatment as you would with an in-patient program from the comfort of your own personal space. Continue work and go home at night while receiving the highest quality of care virtually.
During treatment you will have client-centred personalized care for your recovery. Post-treatment, you will receive life-time access to online counselling sessions as part of our sobriety maintenance and relapse prevention program.
Our comprehensive approach to out-patient counselling entails programming that has proven to be the most effective in treating substance abuse and mental health issues.
There is no waitlist for the virtual programs and after the initial telephone assessment we can accommodate a start within 24 hours.
Empower yourself and overcome your struggle with addiction and mental health by joining our program today.