Stages of Addiction Treatment
Prior to Entry of In-patient Treatment
Before entering treatment it is important to check the "What to Bring" booklet that's provided when a reservation for treatment is made. This will provide you information on the items that are allowed on-site at the facility. Due to COVID-19, we ask all those coming into treatment to bring a minimal amount of belongings but also the personal essentials needed to have a comfortable stay.
***Addiction Rehab Toronto requires a valid negative COVID-19 test prior to entry of treatment.***

Upon arrival, an intake coordinator, nurse, and doctor perform the necessary assessments to best understand the rehabilitation that is needed. As a client-centred facility, our treatment is designed to the specific circumstances of the client. When this is completed, typically the physical dependency of addiction is initially treated.
Stage 1 – Medical Detoxification
With a history of psychoactive substance use & abuse, a cellular adaptation takes place in the body as drugs are used over time. A result of habitual use, a physical dependency begins to form. This means that users become so accustomed to having the substance in their bodies that physical changes take place. The human body is then altered to react with physical symptoms when it is deprived of something that it thinks is essential, and drugs and alcohol are no different.
For example, when we stop drinking water, we experience thirst. When we stop eating, we get hungry. When we stop using a substance that our bodies have become dependent on, we go through a set of withdrawal symptoms specific to the substance of choice.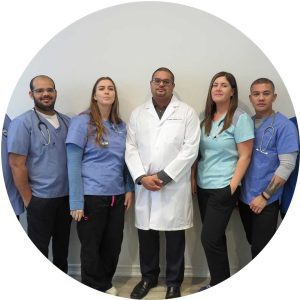 The body does this in order to warn us that it is running out of the substance, and that we should get more. We alleviate thirst by drinking water, and we alleviate hunger by eating. In the same way, people with drug addictions or alcohol addictions instinctively manage their withdrawal symptoms by seeking more drugs or alcohol.
If they do not get the substances into their bodies soon enough, the withdrawal symptoms become more severe. In some cases, they can cause serious illness, or even death. Our professionally supervised detox is a way to keep people with addictions safe from self-harm or illness while their bodies are becoming used to surviving without the drugs or alcohol.
What withdrawal symptoms are common?
The withdrawal symptoms depend on many factors, including the nature of the substance, the amount and frequency of use, the age and physical well-being of the user, history of mental health conditions and more.
Some withdrawal symptoms affect the physical functioning of the body:
Muscle aches or spasms
Loss of gross or fine motor skills
Headaches
Elevated heart rate, tremors and excessive sweating
Dehydration
Change in appetite
Gastrointestinal problems
Difficulty getting to sleep, staying asleep or waking up
Illness due to a compromised immune system
Other withdrawal symptoms are more psychological in nature. Their severity should not be discounted, since they can include suicidal thoughts and a tendency for the user to self-harm or become violent toward others. These symptoms include the following:
Mood swings
Physical or verbal aggression
Suicidal thoughts or a compulsion for self-injury
Impulsiveness or lack or regard for the safety of self or others
Panic attacks, anxiety or depression
What Happens During Detox?
Clients who come to Addiction Rehab Toronto needing detox are placed under the care of a medical team, who ensures that they are safe and well taken care of during their period of withdrawal. Like all other aspects of our addiction treatment programs, the form of care given during Drug detox or Alcohol detox is tailored to the needs and circumstances of the individual. Some people need to be shown some simple lifestyle changes that can help them alleviate their symptoms; others need constant supervision to protect them from life-threatening symptoms such as suicidal thoughts or dehydration.
Supervised detox results in better results
People who are under professional care during the difficult period of withdrawal benefit in a number of ways:
They are kept safe as they experience frightening physical and psychological symptoms
They are shown how they can manage their symptoms and their cravings
Their physical needs are taken care of while their bodies are adjusting to functioning without drugs or alcohol
They have a lower chance of relapse
They start to realize that their bodies and minds can and will function well without substances
Stage 2: Psychotherapy & Counselling

Our Clinical Team is composed of highly trained and educated counsellors who have a passion for supporting individuals facing the struggles of Addiction. Each individual that starts their Addiction Recovery journey will be administered one of our counsellors to support them through their goals.

Our clinical team of counsellors are trained in an array of therapeutic and trauma-informed practices. Our counsellors encompass many educational backgrounds from bachelor degrees (Addiction, Social Work, Psychology, Sociology, Forensic, Criminology, Gender Studies, Health Psychology, Behavioural Sciences, and Nursing), master degrees, and certification of Canadian Addictions counsellors.  For some, they are in recovery and understand the tribulations that come with struggling with addiction. For some, they have lived experienced from family and friends, and seek to support others. For some, they understand the intersections between Mental Health and Addictions. But each counsellor brings lived experience of grief, loss, abuse, trauma, codependency, anger, communication, and self-esteem – which helps them build a rapport, build trust, build understanding and promote empathy.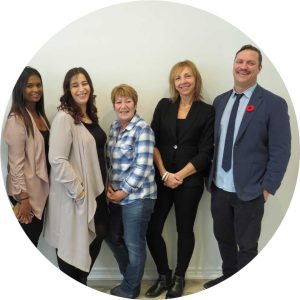 One-on-one Counselling at Addiction Rehab Toronto

Individual counseling sessions occur 3-4 times per week, twice with the primary counsellor and once to twice with our psychotherapist.

Each client has an initial meeting with our clinical supervisor who gains a comprehensive understanding of each person's unique story. Then, a primary counsellor is assigned based on the information shared. Once assigned, the individual can began to work through their challenges of Addiction and Addictive behaviours.  

The first individual therapy session is often utilized for rapport building and gaining a better understanding of the underlying issues that have lead to the client's addiction. After this initial session, the primary counselor works in collaboration with the clinical team to create a comprehensive treatment plan. Exploration of self, from bio-psycho-social perspective is often neglected when in active addiction. Within individual sessions, the client is given the opportunity to express and understand their emotions and cognitions as they relate to their recovery at Addiction Rehab Toronto.

Our counsellors are educated in trauma-informed human work, thus safety and confidentiality are key. During counselling sessions, the problems and challenges of the individual that has led to the Addiction will be analyzed. After a thorough evaluation of it, the therapist or counsellor can then plan for specialized treatment. A counsellor can help an individual to overcome the things that are causing them stress, grief, anxiety, depression, and addiction.

Our counsellors can help explore the reasons for why the Addiction happened by identifying situations, feelings, thoughts and behaviours that could have motivated it. A counsellor will support an individual to become more aware of their actions and better understand themselves better.

Other roles of one-on-one counsellor can include:
Strengthening self-worth.

Help in developing healthier ways to manage stress.

Teach how to properly react to triggers.

Strengthen skills to deal with cravings

Assist in mending broken relationships because of addiction.

Encourage the person to become more responsible and committed to the treatment programs.
The role of the counsellor is to guide the recovering person and help them to grow according to the capacity and values, allowing them to have the resources that they need to live a drug-free or alcohol-free life.With behavioural therapy, the focus is to obtain goals for the individual's present life. This type of counselling for addiction examines undesirable and unhealthy behaviours while also identifying the factors present that support such behaviours. This is a chance for the person in recovery to learn about the behaviours that maintain their addiction as well as the consequences of such behaviours. Both the individual and the counsellor  collaborate in developing a plan to better promote changes in behaviour, thoughts, feelings and communication.

Motivational interviewing falls under the umbrella of client-centred therapy. The goal of this kind of counselling is to enable the person in recovery to find what they desire and what drives them. It also helps the individual in making healthier decisions and not merely being coerced into doing them through guilt or shaming.

During the sessions for motivational interviewing, the treatment will be more effective if the following are met:
If the person in recovery works to collaborate with the therapist, and the therapist also works on understanding their perception rather than challenging them.

If the patient can find it within himself or herself to set goals and commitments toward his or her treatment for the long-term.

If the patients can become responsible for themselves and be able to make decisions on their own.
The task of the counsellor is to help build the patient's desire to really bring some changes to their life. Throughout the process, the counsellor is empathetic in managing any resistance from the patient. The counsellor will also help the patient realize the differences of what they desire and what they have been doing so that they can achieve it. So, for example, if the patient wants to have a happier life, the therapist will ask them if using drugs is aiding them to reach that goal or is it a hindrance?