A Day in the Life of a Client
Every day at Addiction Rehab Toronto is a little bit different, and no two residents have the exact same schedule. Below is a sample of what a typical day in the facility might look like.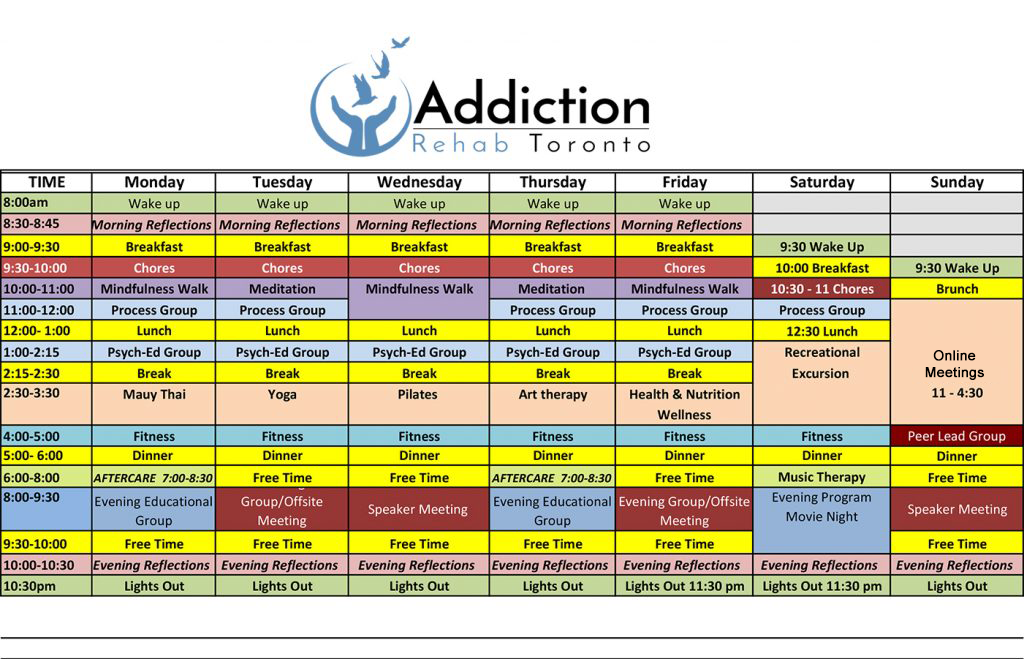 Process Groups & Psych-Educational Groups Consists of:
Triggers
Healthy Boundaries
Anger Management
Self Disclosure
Relapse Prevention
Assertiveness
Communication
Grief and Loss
Emotional Regulation
Forgiveness & Reconciliation
Relationships
Attachments
Support Systems
Consequences
Coping
Family Integration
Sex & Intimacy
Validation
Meditation & Journalling
Evening programs include: Movie Nights, Karaoke, Bingo, Music Therapy, etc.
***Split Gender groups are also in the program on specific days***
**Aftercare Group is Monday & Thursday 7:00pm -8:30pm**
*H & I meetings are Sunday and Wednesday from 8:00pm – 9:30pm*